Centennial Plumbing Heating & Air Conditioning
We specialize in HVAC and Plumbing Needs in the Denver Metro Area
Centennial Plumbing, Heating & Air Conditioning offers a wide range of services, including emergency plumbing. You will never receive a cold, impersonal answering service. Our sophisticated communications system automatically transfers your call to the professional on call that evening. We are available 365 days a year, 7 days a year and 24 hours a day. When severe weather is imminent there is a heightened level of concern. Our team is ready for calls at all hours of the night and emails in the morning regarding heating system failures and burst pipes. We can do almost anything in the worlds of heating, cooling, and plumbing.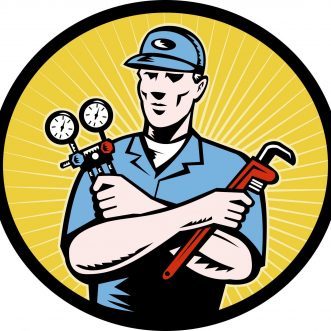 Centennial Plumbing Heating & Air Conditioning
10757 W 12th LnLakewood Colorado 80215United States
Follow Us On
They were very informative and transparent about my options, prices, and warranties. I've used them before when I had plumbing issues with my outside faucet. So when my water heater died, I called on them immediately and without hesitation. I highly recommend them.
Very responsive and knowledgeable. Our water heater went out around 10 am. I called Centennial Plumbing Heating & Air and they committed to come that day, arriving around 3 pm. They installed a new water heater in about 1 1/2 hours and, unlike many contractors, cleaned up after themselves. I was impressed with the quality installation, far better than the original. I highly recommend Centennial Plumbing. Quality personnel, quality work and very responsive.
About Lakewood
The City of Lakewood is the home rule municipality that is the most populous municipality in Jefferson County, Colorado, United States. The city population was 155,984 at the 2020 U.S. Census, making Lakewood the fifth most populous city in Colorado and the 167th most populous city in the United States. Lying immediately west of Denver, Lakewood is a principal city of the Denver–Aurora–Lakewood, CO Metropolitan Statistical Area and a major city of the Front Range Urban Corridor. == History == The urban and suburban development of the community known as Lakewood was started in 1889 by Charles Welch and W.A.H. Loveland, who platted a 13-block area along Colfax Avenue west of Denver in eastern Jefferson County. Loveland, the former president of the Colorado Central Railroad, retired to the new community of Lakewood after many years of living in Golden.Until 1969, the area known as Lakewood had no municipal government, relying instead on several water districts, several fire districts, and the government of Jefferson County.
Neighborhoods in Lakewood, Colorado
Academy Park, Ammons Park, Ashwood, Athmar Park, Barnum, Barnum West, Barths, Bear Creek, Belmar Park, Briarwood Hills, Callahan Awareness Group, Carmody, Charterwood, College View - South Platte, Coyote Gulch
Things to do in Lakewood, Colorado
Directions
Addenbrooke Park
Bear Creek Greenbelt
Bear Creek Lake Park
Bear Creek Park
Belmar Park
Berkeley Lake Park
Carmody Park
Chester-Portsmouth Park
Children's Museum of Denver at Marsico Campus
Colorado Railroad Museum
Confluence Park
Crown Hill Park
Denver Art Museum
Denver Botanic Gardens
Denver Museum of Miniatures, Dolls & Toys
Denver Museum of Nature & Science