Phoenix Paint Services Denver
ORANGE COUNTY'S PREMIER CABINET PAINTERS
Phoenix Paint Services Denver is the leading House Painter in Denver, CO & the surrounding areas. If you need Cabinet Painters, get in touch with us.

Phoenix Paint Services is a family-owned and operated painting business. We paint ugly Cabinets! We are Denver's premier Cabinet Painter. Our priority is your satisfaction. In addition to Cabinet Painting, we also offer full Interior painting for your home and business. Contact us if you are looking for "Interior Painters near me".

Give us a call today to experience the Phoenix Paint Services Denver Difference!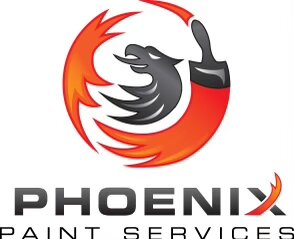 Phoenix Paint Services Denver
200 E. 111th place Northglenn CO 80233Northglenn Denver 80233United States
Follow Us On
Devynn & Fernando are super friendly! They definitely put my satisfaction first even though it meant more work for them. I searched for months in the greater Denver area for a cabinet painter that was using the newest, highest quality cabinet paints for a reasonable price and finally found Phoenix Paint Services! I can't believe this is my kitchen every time I walk in. It made such a difference!
Fernando and Devynn were absolutely AMAZING to work with - they were incredibly responsive, got our job done on time, and left us with some incredible cabinets that were painted to look brand new! We are so happy with the work they did and would refer them to anyone who comes our way. Thank you guys!
Nothing but great things to say! Devynn and Fernando were so responsive & answered any question I had (I had a lot of them…) and you could just tell how knowledgeable they were. We are in love with the work they did! If you're searching the reviews debating using Phoenix Paint Services, this is your sign to book them 😄
Neighborhoods in Northglenn, Denver
Athmar Park, Baker, Ballpark District, Barnum, Barnum West, Bear Valley, Berkeley, Capitol Hill, Central, Clayton, Cole, Cory - Merrill, Curtis Park, East Colfax, Five Points
Things to do in Northglenn, Denver
Directions
Adventure Golf & Raceway
American Museum of Western Art - The Anschutz Collection
Anderson Park
Benedict Fountain Park
Berkeley Lake Park
Beyond Light Show
Big Blue Bear
Big Dry Creek Park
Black American West Museum & Heritage Center
Boondocks Food & Fun: Northglenn
Butterfly Pavilion
Carpenter Park
Charles C. Winburn Park
Cherry Park Pavilion
Children's Museum of Denver at Marsico Campus
City Park