Rip City Garage Door Repair & Locksmith LLC
locksmiths offer replacements of high-quality locks
Our locksmiths offer replacements of high-quality locks that are tailored to the specifications of your house.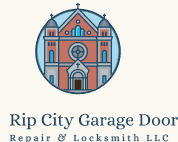 Rip City Garage Door Repair & Locksmith LLC
707 SW Backcourt Pl Beaverton OR, 97003Beaverton oregon 97003USA
About Beaverton
Beaverton is a city in Washington County, in the U.S. state of Oregon with a small portion bordering Portland in the Tualatin Valley. The city is among the main cities that make up the Portland metropolitan area. Its population was 97,494 at the 2020 census, making it the second-largest city in the county and the seventh-largest city in Oregon. Beaverton is an economic center for Washington County along with neighboring Hillsboro. It is home to the world headquarters of Nike, Inc., although it sits outside of city limits on unincorporated county land.
Neighborhoods in Beaverton, oregon
Arnold Creek, Autumn Ridge Park, Beaverton School District 48J, Beaverton Town Square, Bethany, Boise, Bonny Slope, Bridlemile - Southwest Hills, Cedar Hills, Cedar Hills Park, Cedar Mill, Center Street Park, Central Beaverton, Crestwood, Denney Whitford
Things to do in Beaverton, oregon
Directions
A.M. Kennedy Park
Autumn Ridge Park
Barsotti Park
Beaverton
Beaverton City Park
Beaverton Creek Wetlands Natural Area
Beaverton Farmers Market
Beaverton Town Square
Big Al's
Cascade Crest
Cedar Hills Park
Center Street Park
Columbia River Gorge National Scenic Area
Cooper Mountain Nature Park
DEFY Beaverton
Evelyn M. Schiffler Memorial Park